YEAR END WINNERS from 2015
as chosen by Judge Lynn Shea.
Congratulations to all!
Please select an image below to preview in full.

---
PHOTO BOOK COMPETITION
2015 WINNERS
as chosen by Judges Ken Tripp and Kevin Laundroche.
---
Annual Awards for Most Points Awarded During the Year Point Award System: 12 Points for 1st, 8 for 2nd, 5 for 3rd, 2 for Honorable Mention
COLOR PRINTS
B&W / MONO PRINTS
DIGITAL
NOVICE PRINTS
1st Place
1st Place
1st Place
1st Place
Ken Tripp (61 Points)
Christine Hayden (65 Points)
Ken Tripp (49 Points)
Deborah Hennessey (107 Points)
2nd Place
2nd Place
2nd Place
2nd Place
Steve Cowherd (44 Points)
John Holthaus (37 Points)
Christine Hayden (46 Points)
Rita Turner (79 Points)
3rd Place
3rd Place
3rd Place
3rd Place
Kevin Turner (35 Points)
Deborah Brownstein (36 Points)
Gertrude Hudson (40 Points)
Van Jaggers (42 Points)
---
OUR WINNERS:

LPS Winners Pictured Above:
Back Row: Van Jaggers, Kevin Turner, Christine Hayden, George Sherrard,
Steve Cowherd, Ken Tripp, John Whitt, Nick Roberts
Front Row: Kay Sherrard, Rita Turner, Deborah Brownstein, Lynn Shea,
Deborah Hennessey, Gertrude Hudson
Absent from Photo: John Holthaus
——————————————————————————————————–
Congratulations to our President's Award Winners: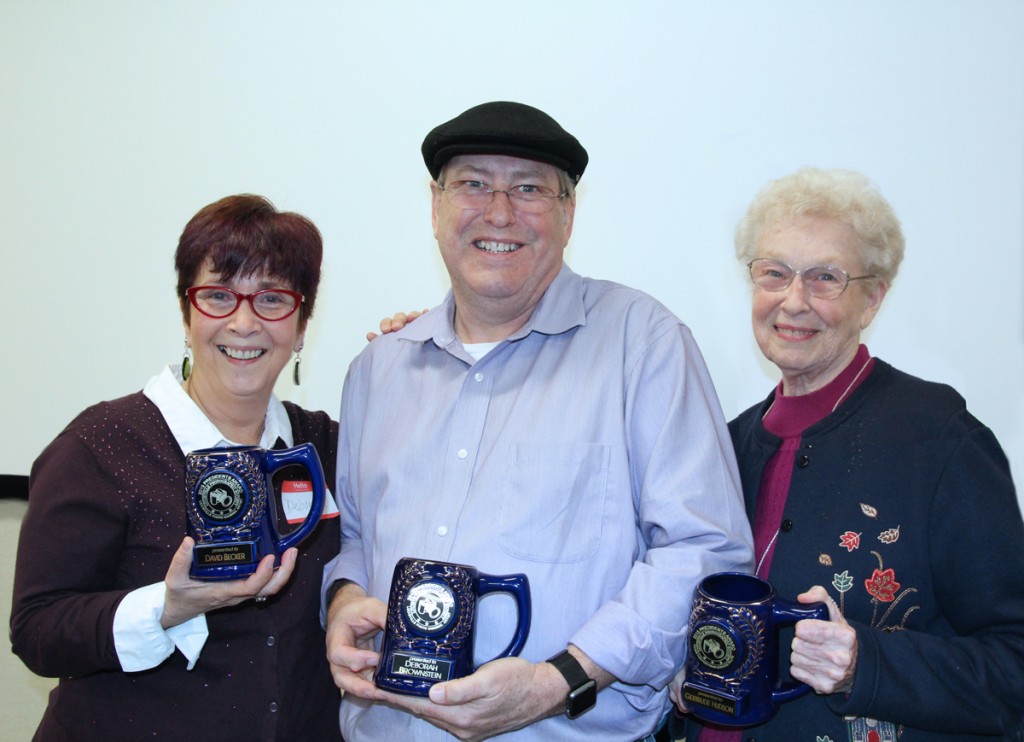 Deborah Brownstein, David Becker, Gertrude Hudson
——————————————————————————————————–
Congratulations to Lifetime Membership Recipient:
Lynn Shea
——————————————————————————————————–
Saluting the Last Eight LPS Presidents on the
Event of the 75th Anniversary of LPS (1941 – 2016)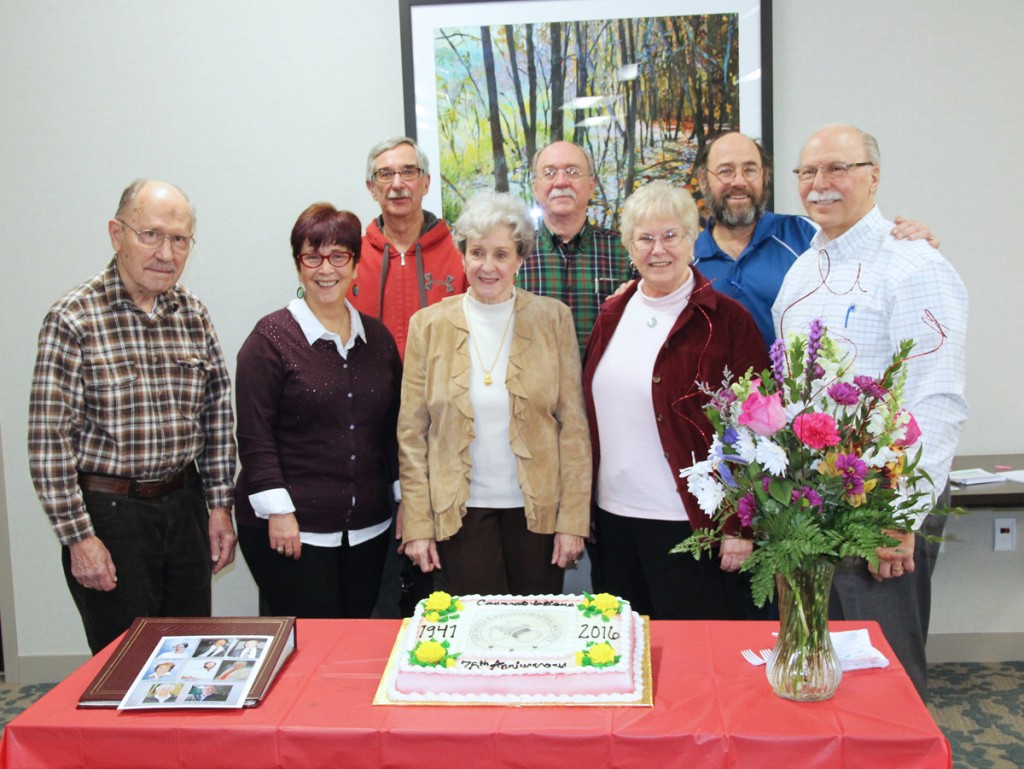 (left to right) Al Boice:1976-1988; Deborah Brownstein: 2000-2004; Al Wollerton: 2010-2012, Lynn Shea: 1988-1992;
Nick Roberts: 2012-, Kay Sherrard: 2006-2010; Bob Dorzback: 2004-2006; and Ron Lehocky: 1992-2000.